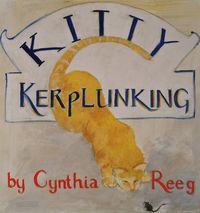 Kitty kerplunking
點閱:6
作者:by Cynthia Reeg;Illustrations by Marina Movshina
出版年:c2006.
出版社:Guardian Angel Publishing
出版地:Saint Louis, Mo.
格式:PDF
ISBN:9781933090276
分類:英文書&nbsp&nbsp
Prepositions kerplunk all around Preppy the kitty in this beautifully illustrated picture book. Preppy's amusing antics provide young readers a fun introduction to everyday prepositions.
作者簡介
Biography
I'm a curious librarian who ventured from behind the stacks to become a children's author. Now I contend with monsters, mayhem, and odd assortments of characters--both real and imagined--on a daily basis. As an advocate for children's literacy and supreme defender of reluctant readers everywhere, I manipulate words into wondrous kid-friendly creations to be enjoyed over and over again. As one of my poems attests, I'm always reaching for the stars. For more information, visit www.cynthiareeg.com.